Hello,
I'm sorry to have been so quiet lately. I haven't been working on any projects – well dog boots, but they're not that exciting.
I received an email from Craftsy this morning. Oh, I'm happy Craftsy is back! And they have some great news.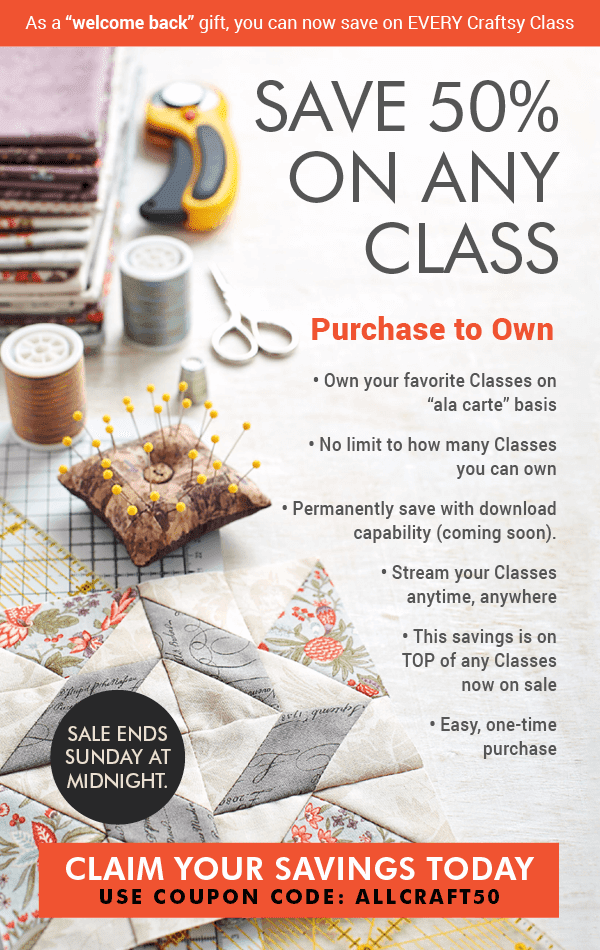 Not only are they having a sale, but do you see the part about downloading classes coming soon? I like that!
I'm still getting over a bad cold (and running around the house smelling everything to make sure I can still smell). Hopefully, I'll be feeling well enough to sew again soon.
Happy creating!